When I finished my hat on Thursday I panicked a little—whatever to knit next? and what will I take to work on at the Gather Here brunch?!?—but (with a little push from a friend) decided the Isla Wrap (free pattern here), a sort of capelet/cowl/shoulder covering thing, would be a good way to teach myself circular knitting. Bonus: I could add stripes and learn how to switch yarns mid-project. Hooray!
I did things right-ish this time and actually knitted a test swatch, given that I ignored the pattern's instructions about yarn weight and bought a worsted weight instead of a sport weight yarn (REBEL. Or maybe I just don't know what I'm doing. Also, check out my fancy new knitting lingo!).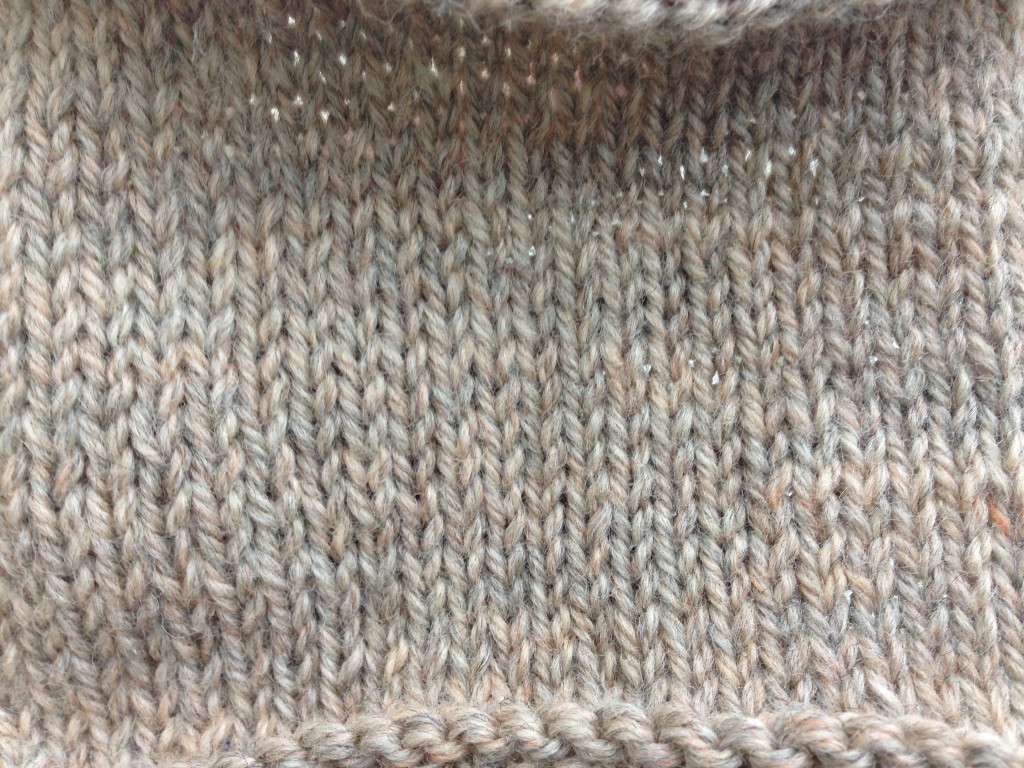 So far so good. The pattern specifies that "the blocked gauge of 4 inches squared is approximately 17 stitches across by 27 rows long." Mine was 16 stitches by 19 rows, assuming I counted correctly. So I decided to make the small, following the pattern exactly, and I expect it to turn out a bit bigger (knock on wood), which is perfect because I'm actually in the medium size range. (If not, my niece is getting a sweet capelet!)
I ended up spending almost three hours at the Gather brunch talking about everything from Francoist Spain to jogging strollers to 3D printing (in other words, it was awesome and you should all totally go), after which things looked like this: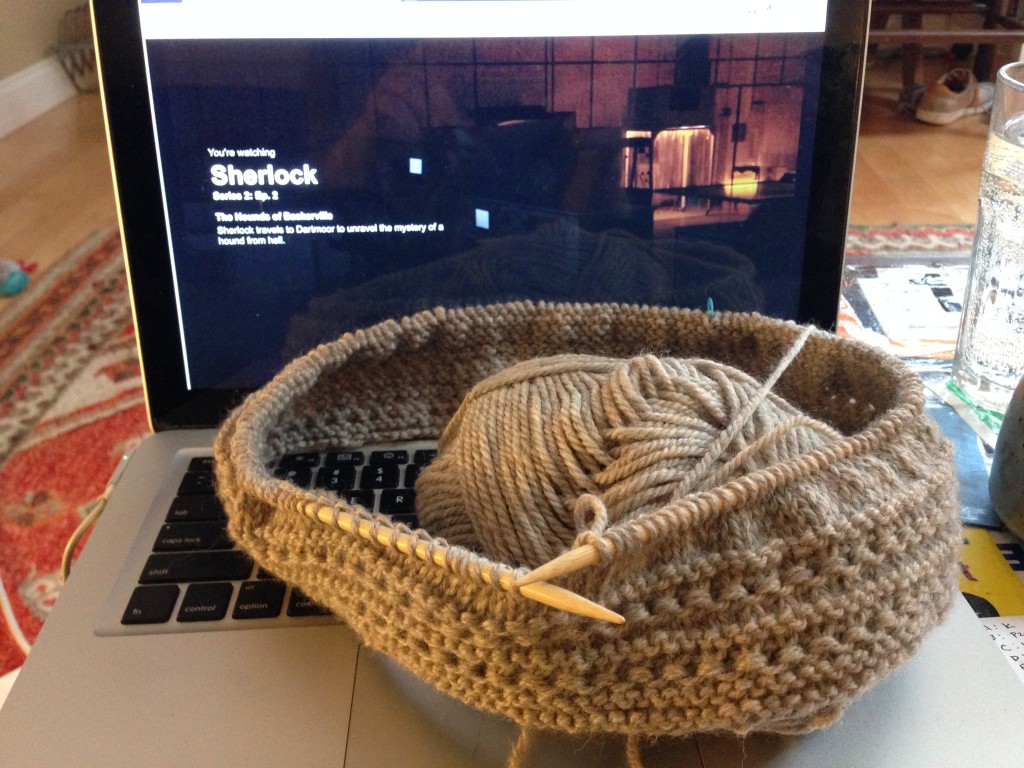 (Yes, that is an old episode of Sherlock in the background. Yes, it is as amazing the second time around.)
I made a quick trip to the Cambridge Quilt Shop on my way home to pick up fabric to finally bind the pink and gold quilt—another post for another day—then came home and knitted. And knitted. And knitted.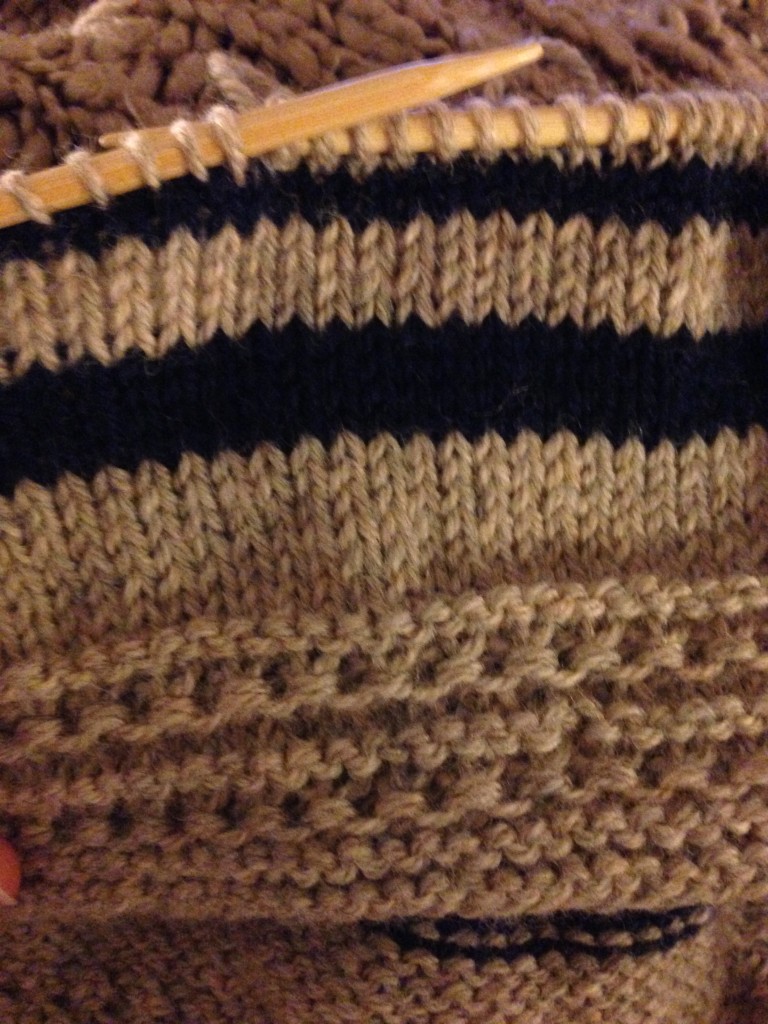 And now I have stripes! I'm amazed at how quickly this is coming together, though I did spend probably four focused hours of knitting on it (six-ish total, maybe, with chatting and Sherlock-ing). The circular needles—I'm using 29″ Clover bamboo needles in size 8—took a while to get used to (the plasticky cable is still fairly stiff and twisty, despite my attempts to soften it with hot water), but once I had around ten rounds on them, things started to lay correctly and make more sense.
And the stripes? So easy. I don't know why I thought this was a crazy SuperKnitter skill. Others have explained it better, but you basically knot the new yarn around the old yarn and then start using it. Magic.