My parents own a garden statue named Greta, a replica of one my mom's parents owned when she was young. It stands near our fireplace, where over the years it's been an imaginary friend to several young children and a source of mild amusement to the rest of the family.
Last winter, while I was making a long list of 2015 projects in order to atone for my sub-par pre-Christmas creative productivity, I decided I would make Greta a festive hat to spruce her up for the holidays. She hangs out with the Christmas stockings and the fairy lights at my parents' house every December—the least she can do is dress up a little, no?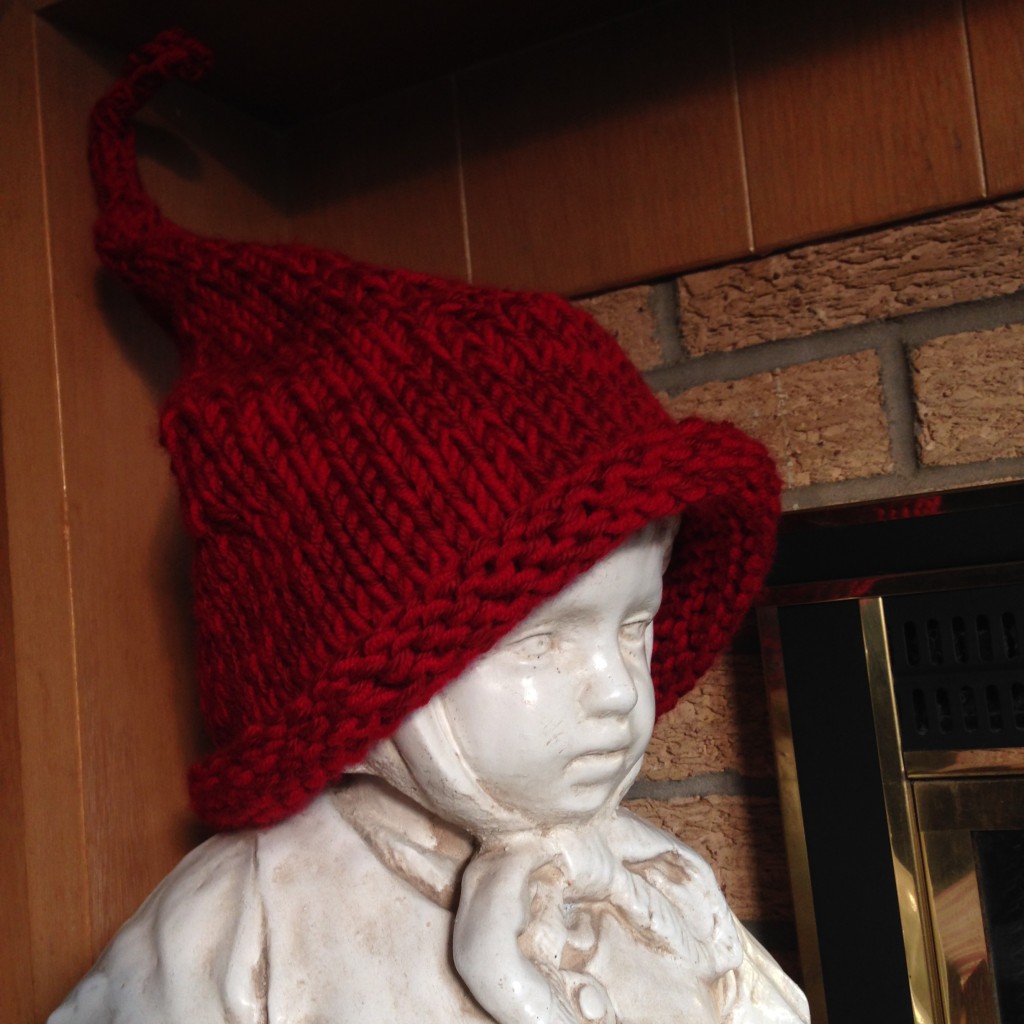 The pattern is the Scrappy Gnome Hat from Melody Lisa. I made the adult size because I thought Greta's stone headscarf might make her head too big for the child size, but in retrospect, the smaller size would have been better—even on me, the hat is gigantic. I suspect I'm a looser knitter than the pattern author.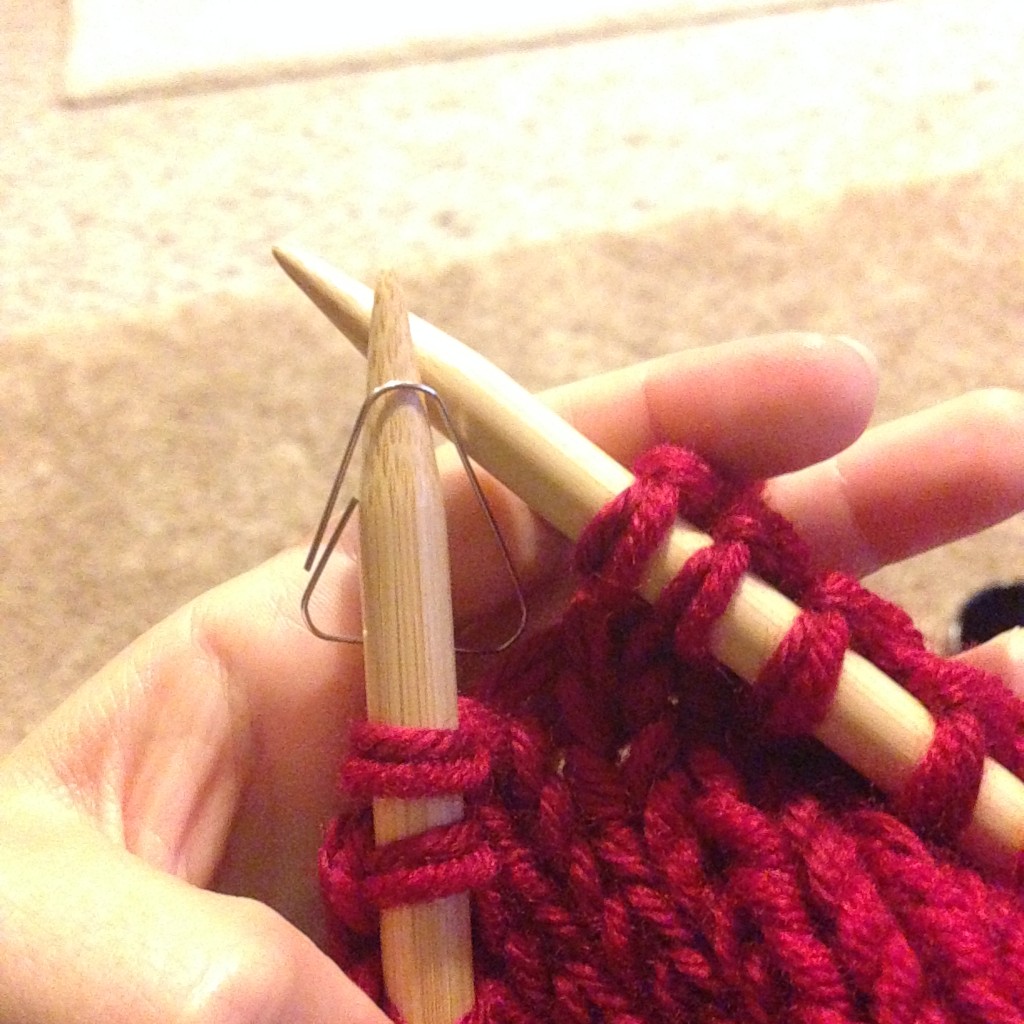 I used a 13" circular (29" long) instead of DPNs, using the magic loop method. I think I may have preferred DPNs (or a longer cable), but I was buying supplies in a rush, and the Michael's I was at didn't have a great selection. I also improvised a stitch marker from a paper clip (bow to my resourcefulness, o readers)!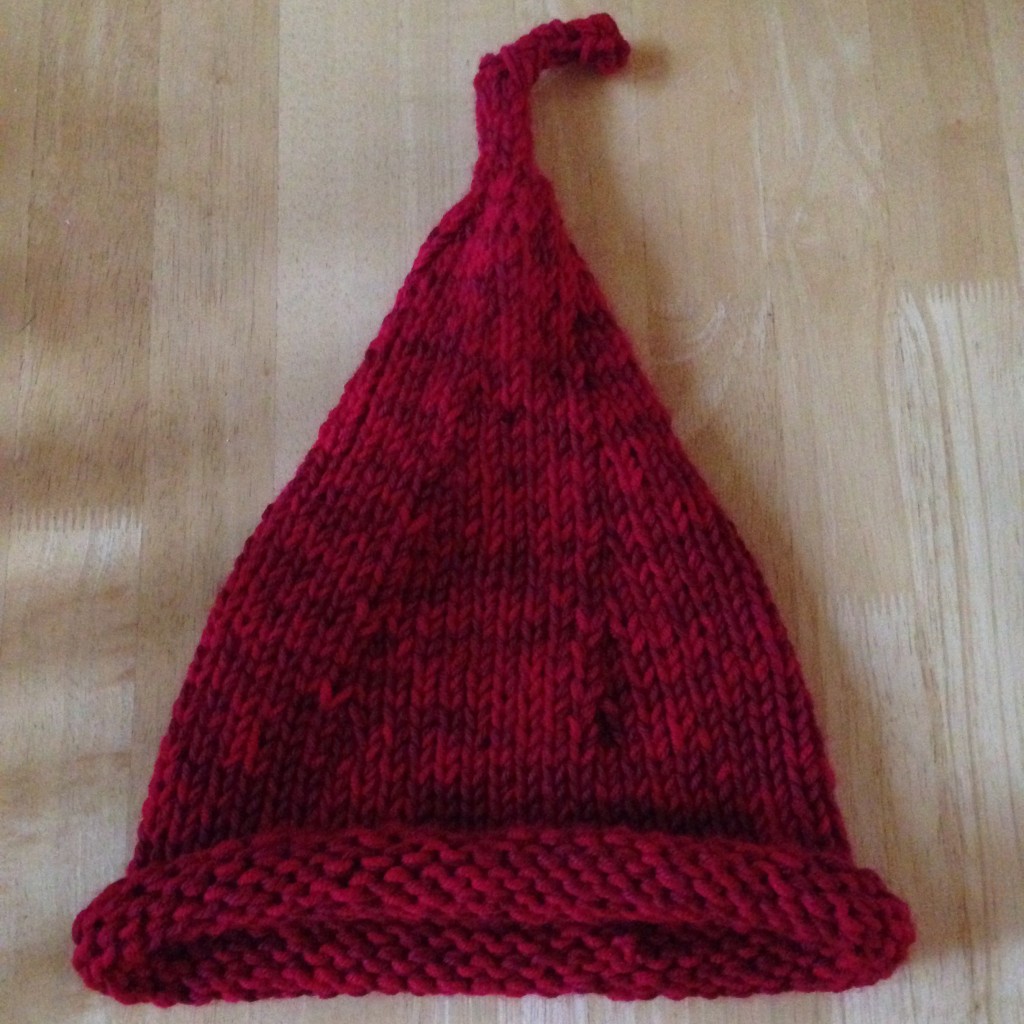 The hat came together in a couple of hours: I started working on it around 7:00 last night and finished by 11:00, with a few long-ish breaks in the middle. The instructions claim, "It also knits up extremely quick. Like, need a gift for tomorrow? This is the way to go," and I found that to be totally 100% accurate.
I now have visions of knitting one for every member of my family (cats included), mostly for the holiday photo LOLS. If this ends up happening, I promise to report back.