After my sister unwrapped the ear flap hat I made for her, my brother asked if I'd make him one, too. Only beige, he asked, and maybe with Pac-Man ghosts on it?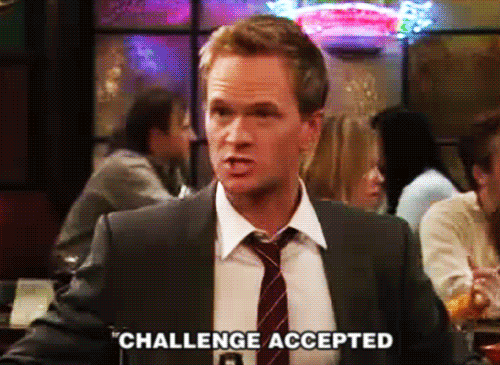 I started with the same Norwegian Star Earflap Hat pattern, then combed the interwebz for Pac-Man ghost inspiration. This friendship bracelet pattern served as a good starting point:

The hat is knitted in the round, with 112 stitches total. The original snowflake pattern is 15 rows of 16 stitches each, making for 7 repeats. I tweaked the Pac-Man pattern (originally 12 rows of 11 stitches) to be 14 stitches wide and 15 high (and proudly pranced around the kitchen waving my homemade colorwork chart in Mr. Jones' face until he acknowledged how awesome this accomplishment truly was), and then I got down to the messy, messy business of actually knitting it.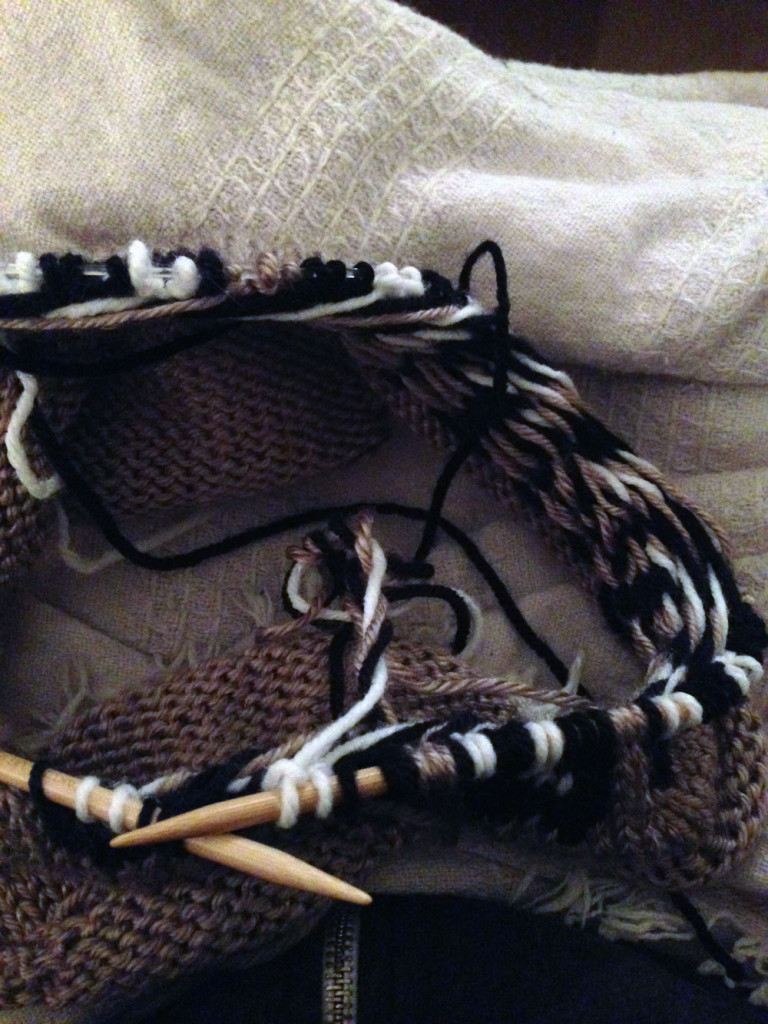 Ooof. With the background and the white and black for the eyes, I ended up working with four colors. I'm pretty sure this…isn't a great idea for beginning knitters. Side note: I've seen a lot of tutorials on how to handle working with two colors, but nothing on using four colors simultaneously. Is this a ridiculous thing I did? Do people not do this? Is there a magic way to avoid having to stop and untangle your balls of yarn every twenty stitches?
Despite the tangles, I managed to finish the colorwork portion of the hat on Monday with only minor puckering, which I think I'll be able to fix at the blocking stage. I now have ghosts!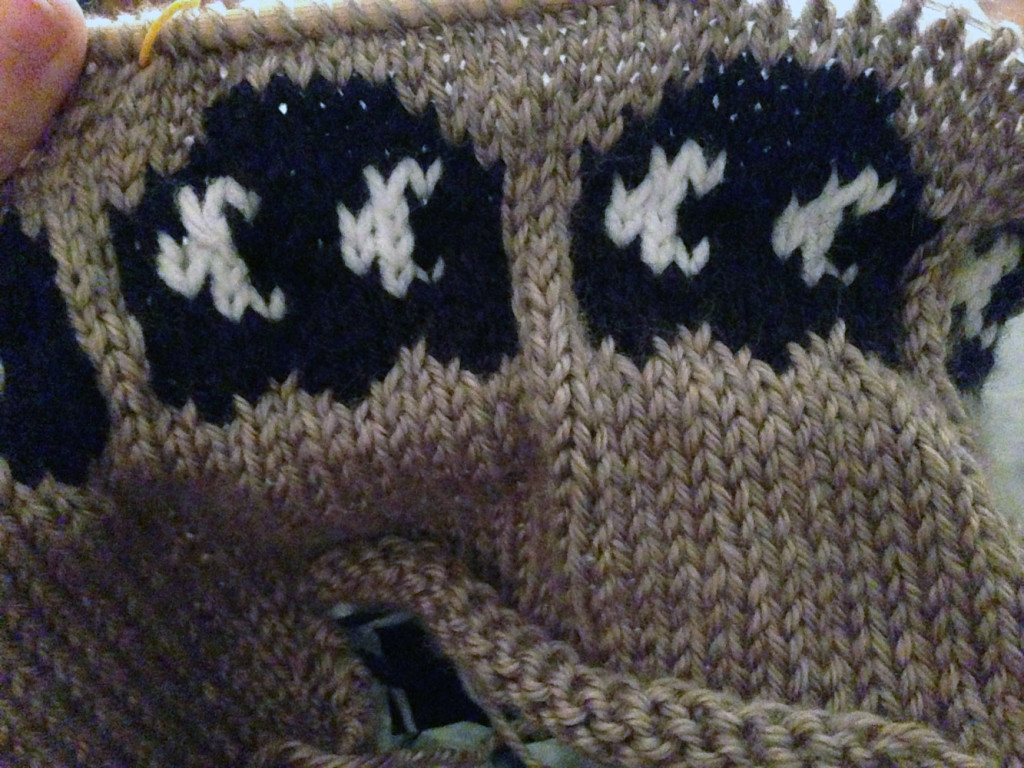 My brother asked for a "dull blue" as the accent color, which—I realized belatedly—means that these adorable creatures have no official name (and that the eyes don't show up very well in pictures). I'm still kind of in love with them, though, and I'm looking forward to finishing up the crown of the hat and mailing it off soon. Hooray!
Lastly, and importantly: do you remember when Google made a playable Pac-Man doodle? No? Good thing I reminded you, then. Take three minutes today and see if you can beat my high score of (wait for it) 200.